This course enables you to gain the knowledge and expertise needed to advance in the field of international business and management. It entails both independent study and team projects across a range of relevant, internationally focused subjects. You may also have the opportunity to plan and experience an international study tour.
Complete the MoIB in one year
Eligible applications can apply for credit, based on a wide range of criteria and complete the MoIB in eight units or one year full time.
What you'll learn
Engage critically and reflectively with contemporary knowledge and skills relating to international business and apply to professional practice.
Respond creatively and effectively to generate innovative solutions to complex issues in international business.
Make evidence-based judgements and sound business decisions through sophisticated evaluation and synthesis of information from a range of credible sources.
Communicate professionally and effectively, through written and oral means, to diverse stakeholders within the ethical and professional framework of international business.
Consider profitability, sustainability and impact of the business environment and society when using new and established technologies in international business communications and negotiations.
Actively seek and engage in opportunities for ongoing learning that builds the body of professional knowledge in the field of international business and contributes to their personal development.
Evaluate the impacts of international business in a global system and apply international standards and practices with in a global context.
Engage in ethical and culturally competent management practices to work effectively in culturally diverse team environments within global organisations.
Work professionally and ethically both independently and collaboratively, complying with appropriate legislation and protocols and demonstrate leadership skills as appropriate.
Why study Master of International Business?
Develop the skills required to lead and facilitate internationalisation activities of organisations.
Get an 'edge' in terms of cross-cultural interaction, both internal and external to an organisation.
Learning is applied and focuses on current issues in the global, regional and national business environment.
Our staff are highly experienced, internationally educated and trained, and do not shy away from real issues.
| | |
| --- | --- |
| Location | Perth, Malaysia, Mauritius, Singapore |
| Study Method | Full-time / Part-time |
| Study Mode | On-campus |
| Intake | February, July |
| Duration | 1 Year |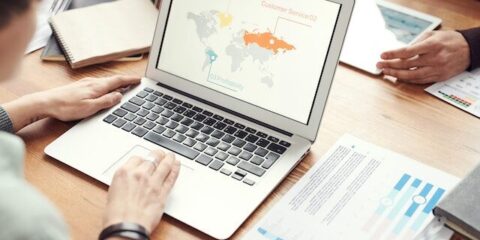 Master of International Business
(N/345/7/1119)(01/26)(MQA/PSA11205)
View course information disclaimer
This page was last updated on 23 November 2023